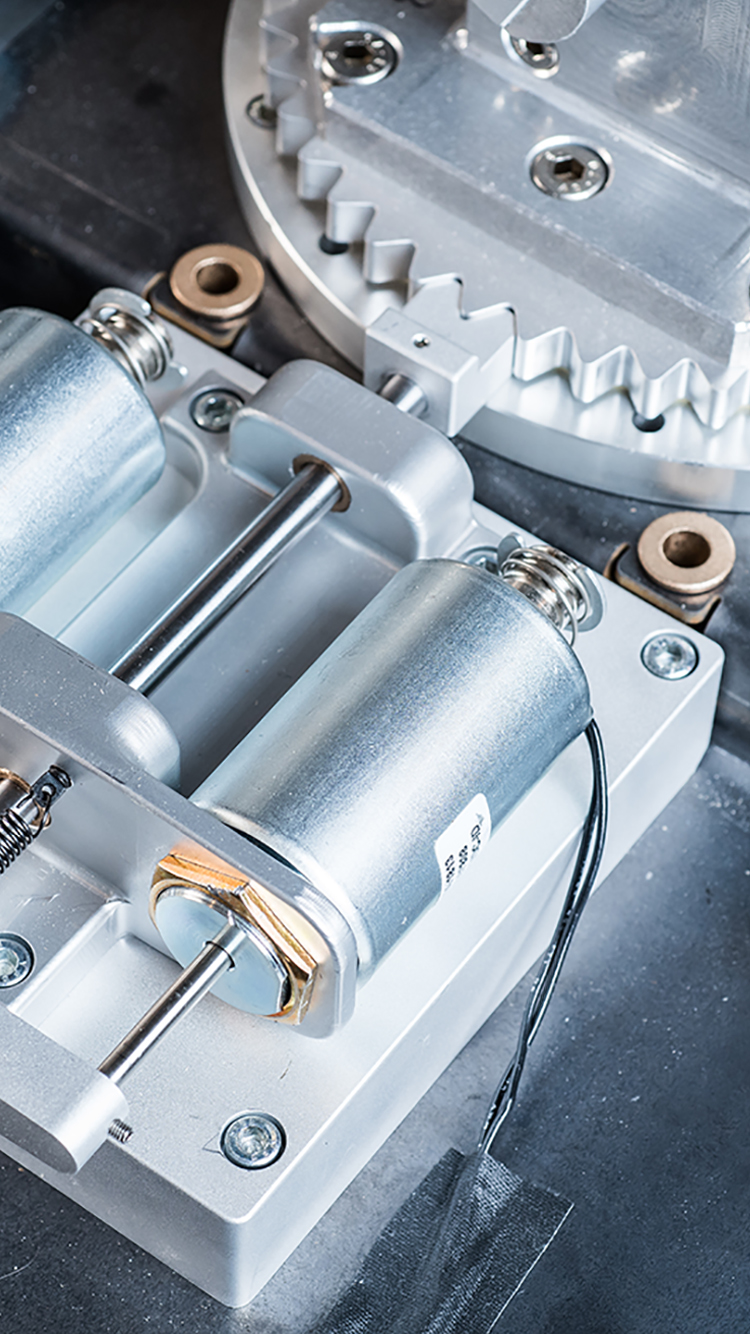 Mechanical
Engineering
Ideate, Prototype, and Iterate
Great product design is more than a beautiful image you can put on a Pinterest board. First of all, great products are the ones that are actually made. How it works and how it's made is integral to a product.
At Tactile, our Mechanical Engineering (ME) team is there at the beginning of a collaboration. This way we can ensure a great user experience integrates into the entire process. Below are a few of our engineering project highlights.
The Details Make the Product
Quality is the hallmark of a great professional tool. From the very beginning, we're determined to ensure quality is built into the design. Our process is to collaborate early on with manufacturing, applying
the appropriate level of engineering scrutiny at every stage of the design. With fewer changes late in the development process, our clients are able to maintain the design intent while shortening the time to market.
The details made the product.
Engineering explorations is critical for validating manufacturing viability.
Engineering exploration determines whether a concept is achievable or not. This isn't optional in our work, it's our development process. Great products don't just look great, they feel great. The smooth joint
or a graceful hinge is the small (yet so satisfying) pleasure of our work. We take pride in the craftsmanship that comes from rigorous ME ideation, prototyping, and iteration.
We plan for function from the earliest stages of development and design.